Meet Caroline, Metry's Head of People and Culture!
At Metry, our culture shapes who we are and how we operate. We help, we care and we share. With a strong team spirit, we create a culture we're all proud of. That's why we're happy to present our very own Head of People and Culture, Caroline Haugsnes, who is responsible for keeping our amazing culture thriving!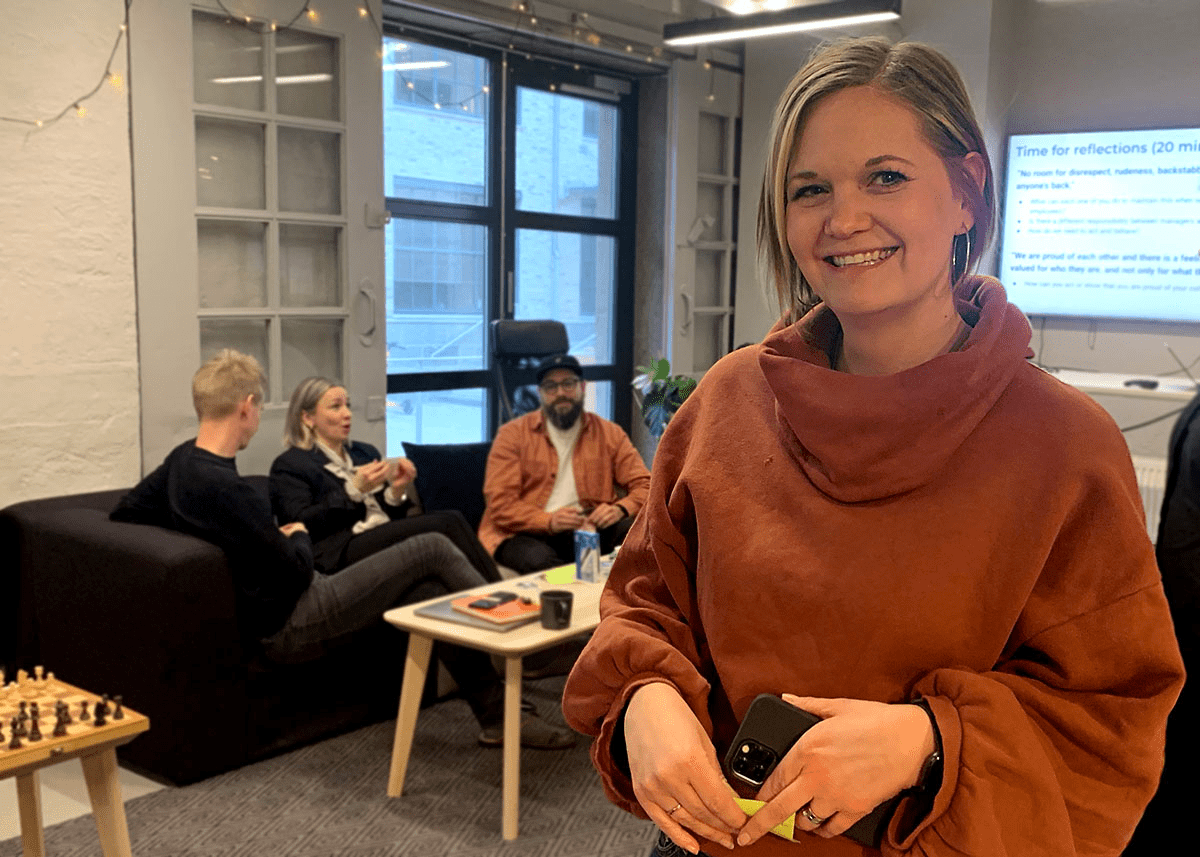 – I was looking for work in the tech field, at a small company that did good for the climate, and in Metry I got all of that! I am involved in everything that regards peoples' experiences. It's important for me that every person gets the same amazing feeling of Metry, no matter if they are a candidate in a recruitment process or is about to exit for a new employer, says Caroline.
By standardizing processes for on- and offboarding, how we act and behave and how we work with learning, developing and leading, Caroline works to create a strong culture together with the Metry employees.
We help, we share, we care
Every people related process is built to mirror Metry's core values; Quality, Transparent, Helpful and Disruptive. And by implementing these in every process, we create a foundation for both personal and professional growth – and get a shared vision of how we should treat each other to best succeed. How we do this at Metry is by regularly sharing our knowledge.
– Our developers, for example, do pair-coding to review each other's work and give helpful input. All teams here work with a lot of compassion for each other and are great at celebrating each other's accomplishments, highlighting successes and simply showing that we care, says Caroline.
Metry's internal chat is a great place to see these examples of helpfulness and celebrations. From giving praise to the sales team whenever someone closes a deal, to warm welcomes to new colleagues – our chat is filled with kindness (and our custom made Metry-heart-emoji is used frequently).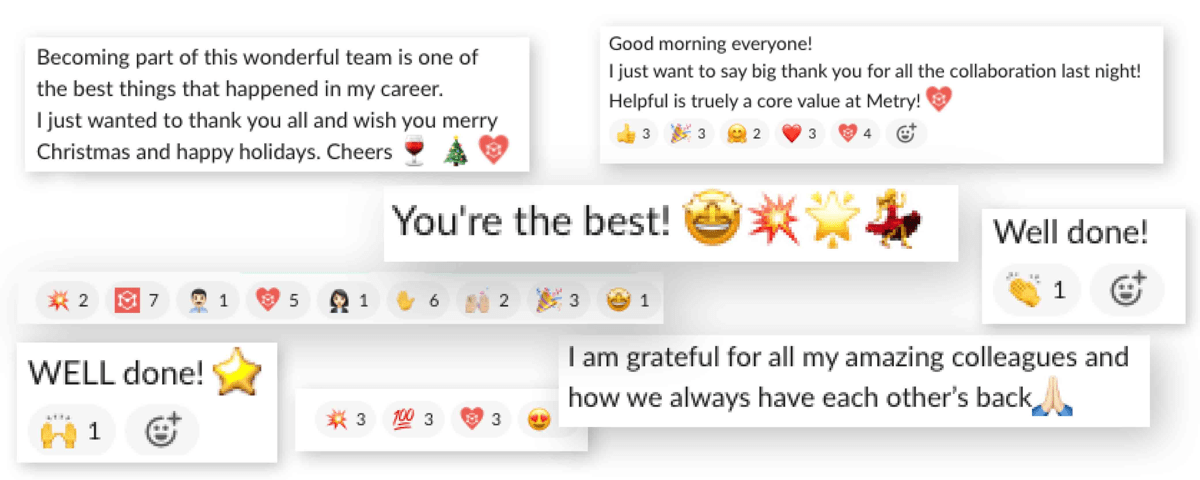 Fantastic Fridays
Every Friday after lunch we have a company-wide gathering called Fantastic Fridays (which you've probably already read about if you've browsed around on this career page or checked out our Instagram account). Fantastic Fridays is one of the cornerstones of creating engaged and motivated teams and a stronger Metry. It's a time where we can all gather to share knowledge, do team-building activities and align our vision of becoming the #1 global aggregator of energy data. Caroline makes sure that our Fridays indeed are Fantastic by planning and coordinating the topics – and these topics often have a lasting impact on our culture.
– A couple of weeks ago, we spent our Fantastic Friday watching a lecture on boosting our inner wellness. One thing we learned was taking some time out of the day to think about things we are grateful for. A lot of people here reminds each other of this by writing in the internal chat what they're thankful for and boosting others to do the same, and so the sharing starts, says Caroline.
This is how culture at Metry works. When one starts, others follow. We motivate each other, lead each other and praise each other.
– My absolute favourite finding since I joined Metry is the common understanding that we have no room for disrespect, rudeness or backstabbing. Instead, everyone is being valued for who they are and there is a high focus of creating an inclusive environment with great psychological safety, says Caroline.
Want to be part of our amazing team? Check out our open positions here, or sign up to get notified whenever a new job is posted!