Product
·
Göteborg
·
Hybrid Remote
Product Manager
Want to lead your team and product in the direction you believe in? Come, be part in our amazing journey, develop yourself and our business and have real fun along the way. 🥳
More than a third of the world's total energy usage comes from buildings. Finding ways to improve this usage is therefore vital for a more sustainable future 🌱. At Metry, we truly believe that our product is part of making this happen.
Our culture shapes who we are and how we operate 👉 we help, we care and we share! We are a talented and ambitious team on an important mission - reducing CO2 from buildings. We work hard when we work, and have serious fun when we have fun 🥳.
Now we are looking for an engaged and motivated Product Manager to help us on our journey to become "The #1 global aggregator of energy data" 🚀
What you will do and be part of
At Metry we build products and services that help our customers transform their energy data into an asset. We offer our customers a SaaS platform that automates energy data collection from any sources, makes it possible to structure it according to their need, quality assurances all data points and make this data available to any part of their proptech stack.
As a Product Manager you will be responsible for leading a team of talented and enthusiastic developers that maintains and continuously improves our underlying data structures, database, external API and internal tooling. We offer an autonomous role, where you lead your team and product in the direction you believe in. Along it is the ownership of a vital piece of the Metry product offering, which we really believe is a part of a more sustainable society.
You will be responsible for identifying and understanding your stakeholders, the industry context and company vision. You will need to own your product vision, define relevant metrics and KPIs together with our analysts and establish a roadmap that leads your team in the right direction.
In this role you will interact with a lot of people, both internally and externally. You work closely with the developers in your team and will own your own backlogs, run scrum-rituals, define user stories, as well as all other product owner-related matters within your product scope.

You are also having close relationships and communication with our customers, as you will solve real-life problems for them.

Simply - we offer you interesting challenges – every day - both from a technical and from a business perspective.
Who we believe you are
To be happy and motivated as a Product Manager at Metry, we believe you are a prestigueless peoples person, with a positive mindset and with great communication skills. You are organized, structured and detailoriented.
We believe you have 1-3 years of experience as a Product Manager (or a Product Owner with the right strategical mindset). You also:
have technical understanding of Saas platforms and are comfortable discussing solution details with developers.
enjoy the analytical side of Product Management and have the skills to make decisions based on data.
are autonomous and enjoy having the full responsibility of the vision, strategy and day-to-day stuff of your product.
have a good understanding of how to utilize data and metrics for decision making.
know how to do user research to understand your customers' true needs.
are comfortable making decisions for a core functionality of a company, with major impact on its business.

What you can expect from us
🥰 People at Metry say "-We are proud of each other and there is a feeling that everyone is being valued for who they are, and not only for what they do". We like to foster a caring culture and a relaxed work environment where you can be yourself at all times.
⚖️ To enable work-life-balance you will have the possibility to combine office and remote work. We have a really cool office where you get your own spot, just a quick walk from the central station.
🥳 At the end of the week, we gather everyone at the office to create our "Fantastic Friday". Here, idea-filled, solution-oriented and excited people meet and discuss various insights, suggestions for improvement and doing team building activities together.
🙏 Our collective agreement secures you with safe employment, all necessary work related insurance and a good contribution to your pension. On top of that, we also cover private health insurance, wellness contributions (friskvårdsbidrag) and we do other fun wellness initiatives together.
🧩 We give great importance to potential and human skills (others might call it soft skills) and we always strive for a culture contribution to get the best fit.
🌿 Development and growth are important, so we hope that you also want to be part of a tremendous growth journey, both for us as a company and for you personally!
🙌 At Metry we are committed to making sure that all people feel welcome and we encourage everyone to be their authentic selves. This is regardless of their background, gender, ethnicity (or other discriminatory grounds). So, whoever you are - you are welcome to Metry!
🐾 Oh, we almost forgot - we are a dog friendly company which gives you the possibility to cuddle or play with a soft buddy between meetings or when you need a break.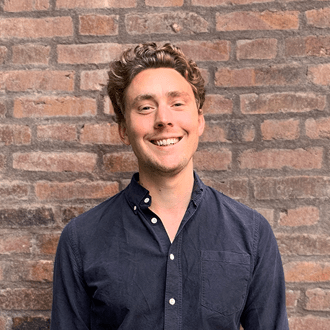 About Metry AB
Metry manages billions of data points for Sweden's largest real estate companies like Vasakronan, Rikshem and Kungsleden, and international expansion is moving along steadily. By using our services, building managers can spend their time on sustainability and saving energy, rather than data collection. While focused on data collection, we also love to collaborate with our partners to make the most out of the data we collect.

Metry was founded in 2012 and employs people from diverse backgrounds (we believe that different perspectives are the winning concept for both joy and business!). We work in a really cool office 7 minutes from the central station and have Fantastic Friday every Friday after lunch. We have an open and friendly company culture, with regular celebrations of our success.
Product
·
Göteborg
·
Hybrid Remote
Product Manager
Want to lead your team and product in the direction you believe in? Come, be part in our amazing journey, develop yourself and our business and have real fun along the way. 🥳
Loading application form
Already working at Metry AB ?
Let's recruit together and find your next colleague.