Hello there Amanda Gibson, Metry's Junior Backend Developer!​
Tell us a little bit about yourself!
Hi there! I came over from Atlanta, Georgia to Gothenburg 6 years ago. I just recently moved from central Gothenburg to the cozy suburb of Mölndal where I enjoy reading for fun and also to deepen my programming knowledge. I paint and snowboard in my free time, something I picked up since moving here. Being so far from the U.S., I find that spending time with friends and connecting with the people around me really helps me feel at home in this corner of the world. I find joy in the small things and think that sometimes, the greatest secrets are hidden in the most unlikely places.
What does a junior back-end focused developer do?
I am responsible for building different data collection sources that, without getting too technical, gather user's energy data that is then structured and stored in our database for further use for our clients. If my role/team didn't exist then Metry would have no energy data, which might be problematic.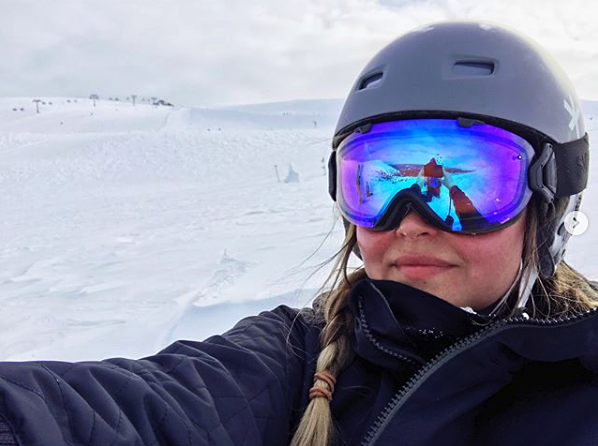 Why did you choose to work at Metry? 
I found Metry via LinkedIn while on the hunt for my first development job. I knew it would be the hardest to land in my future career as a developer, but I also knew I didn't want to settle for just any job that was offered to me. I knew that I preferred back-end over front-end and that I wanted and needed to work for a company that would be willing to invest in and mentor me, at least initially. When I came across the job description, I immediately felt that the company would be nurturing to juniors. It got even better when I read Metry's goals and core values. When I finally made it to the in-office interview, I was totally sold. There is a vibe you can feel as soon as you enter. Everyone is warm and welcoming, it feels like one big family. People are interested in seeing one another grow and blossom into the best versions of themselves and are happy to help in any way they can. Fantastic Fridays don't hurt either. I look forward to them with each passing week and am never in a rush to go home as each week comes to an end. Oh, and did I mention that we recently got a game room, music room, and even some swings? Fika is much more relaxing when one of our (many) musically inclined colleagues plays piano in the background. 
What is the most important part of your job? 
The most important part, in my opinion, is making sure the data that I am collecting is trustworthy since all of our data is quality assured.
What would fail if YOU weren't here? 
Hopefully, nothing would fail if I weren't here. But I guess we would be short one nationality since currently, I am the only American. I guess that the British/American banter would be no more. Honestly, guys, they're called fries, chips are very thin and crunchy ;)
See who else is in Amanda's team